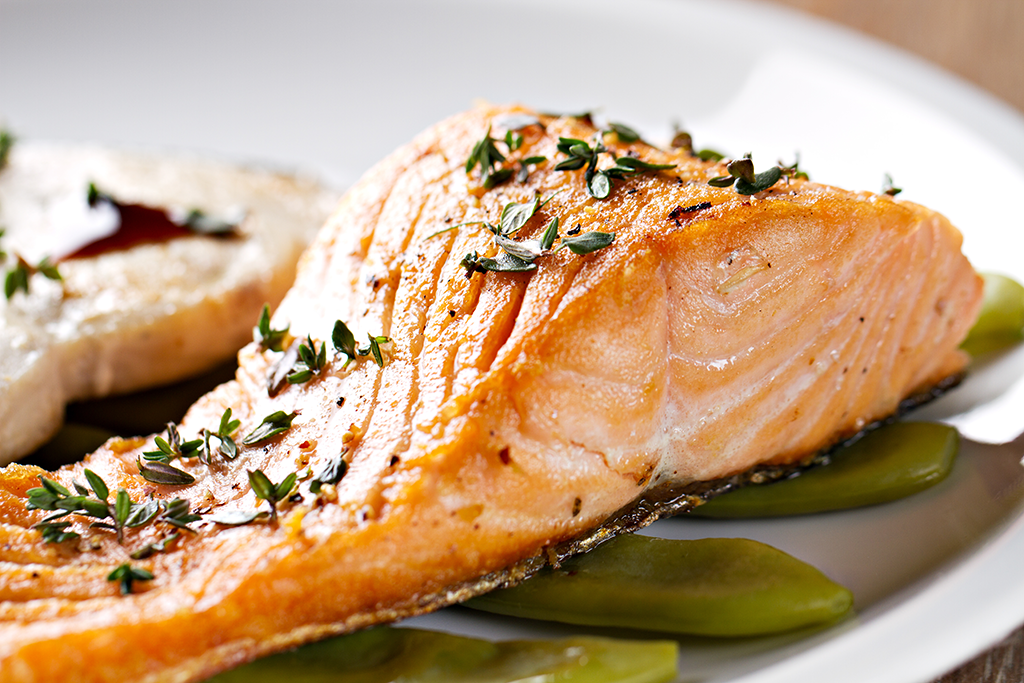 450º F
4 – 6oz. salmon filets
½ C. fresh squeezed grapefruit juice from 1 – 2 grapefruits (reserve peel)
10 large rose geranium leaves, finely chopped
1 ¼ C. Chardonnay
2 medium French shallots, diced
2 Tbsp. raspberry vinegar
3/4C. Chilled butter cut into small cubes
Squeeze ½ C. juice from the grapefruit.
Peel off grapefruit skin in large strips. Slice into thin julienne strips for garnish later.
Combine the geranium leaves, grapefruit juice, ¼ C. Chardonnay, shallots, and vinegar in a wide bottom saucepan.
Reduce mixture until it's syrupy, which should be plus or minus one-half cup.
Remove from heat and strain through a sieve. Return it to a pan on a low stove burner, bring the heat up, but do not let it boil.
Start incorporating butter cubes one at a time, stirring constantly with a whisk, a little at a time until all butter is incorporated. Hold sauce over warm water and serve as soon as possible.
Place salmon fillets in a baking dish with the rest of the Chardonnay. Place into the 450º F. oven for 10 -12 minutes, until it begins to flake.
Drain off liquid.
On four plates pool the sauce and place the salmon fillets on top. Garnish with a little sauce and the julienned grapefruit strips. Chunks of grapefruit nearby are a lovely addition.
Serves four.