Pamela Mattson McDonald
AUTHOR BIOGRAPHY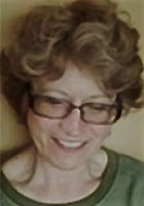 While a successful, visual artist at the mouth of the Columbia River for twenty years, Pamela Mattson McDonald relied on acute observation, creativity, and a disciplined focus.
For the last ten, she's honed these skills in the written word. Her work is a window on her varied past experience and worldview. She's worked in the merchant marines, cooked in fine restaurants, gardened extensively, hiked, climbed, and traveled the world.
Her work is represented in print and on the Internet. Also, the author of the Jennifer Harrington Jones Mysteries, Pamela's eBooks are available at smashwords.com and iTunes books. She is the author of the unpublished "Slingin' Hash and Haulin' Oil".
MEDIA REPRESENTATION
The Squid
Hoffman Gallery's Literary Magazine Manzanita, Oregon is featuring my nonfiction story, Motorcycles and Upright Pianos in its October 2021 issue.
Hipfish: alternative press serving the lower columbia pacific region
Seaside Public Library Foundation
The Substitute  Short Story Anthology  April 2019
Daily Astorian Newspaper
MERTS Boxed Opinion Piece February 2, 2016
Traffic Alert: Blizzards and Volcanic Ash Ahead September 11, 2009
Oregon Health and Science University
Activity and Restaurant Guide to Healthy Living at the Confluence of the Columbia     June 2015
Heirloom Gardening Magazine
Produce News Magazine
Urban Farms     July 2014
Mountain Hiking Magazine
Astoria Coop Newsletter
Rain Magazine, Astoria, Oregon
Fiction – Parade   Spring 2014
Essay – The Middle of Somewhere   Spring 2011
Deployed During the Holidays      December 19, 2012
The Ship Report
Grapevine
It Is a Family Disease   September 2012
Sun Magazine
Essay in Change of Heart   August 2007
Woodfired Ceramics
Coll Minogue and Robert Sanderson; Contributed writing Pg. 139- 40, 2000
DEGREES AND CERTIFICATIONS
BFA Alfred University
MAE Pacific University
AB United States Merchant Marine