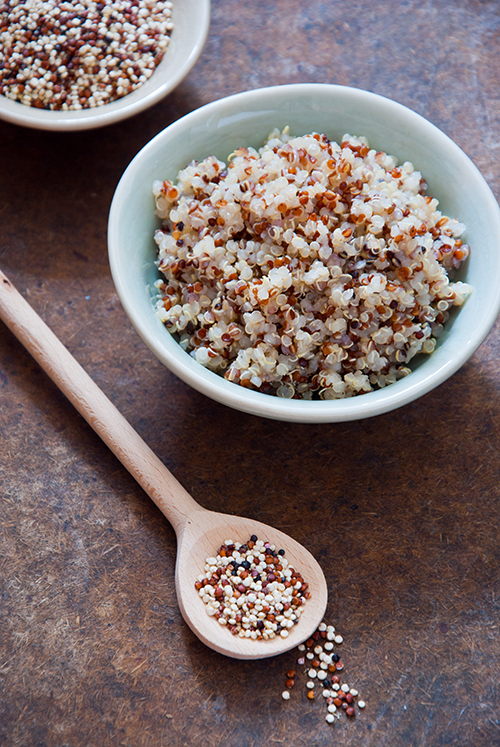 1 2/3 C. quinoa, rinsed
1/3 C. Extra virgin olive oil
1/3 C. balsamic vinegar
2 Tbsp. maple syrup
1 C. craisins
1 C. toasted chopped pecans
½ sweet red pepper cut in ¼ inch cubes
4 green onions sliced thin diagonally
Cook quinoa in 3 C. water for 20 minutes. Fluff with a fork when done, set aside.
While quinoa is cooking prep the dressing. Mix the olive oil, balsamic, and maple syrup in the blender.
Chop green onion and red pepper.
Once quinoa has cooled, add the rest of the salad ingredients and ½ C of dressing.
Refrigerate overnight.
Serve cold or at room temperature; just before serving add the rest of the dressing and season with salt.
Serves eight