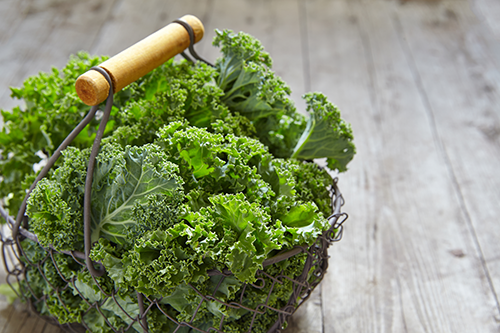 3 C. cleaned, chopped kale
2 Tbsp. olive oil
1 medium onion sliced in ¼ inch half moons
½ tsp. brown sugar
1 Tbsp. balsamic vinegar
Heat olive oil in a large sauté pan and fry onions until they start to turn golden brown. Add sugar to enhance caramelization. Watch carefully so they do not burn. Set aside.
Steam kale until tender. Place in a bowl with onions and toss with forks. Drizzle balsamic over all and toss again.
Serves four as a side dish