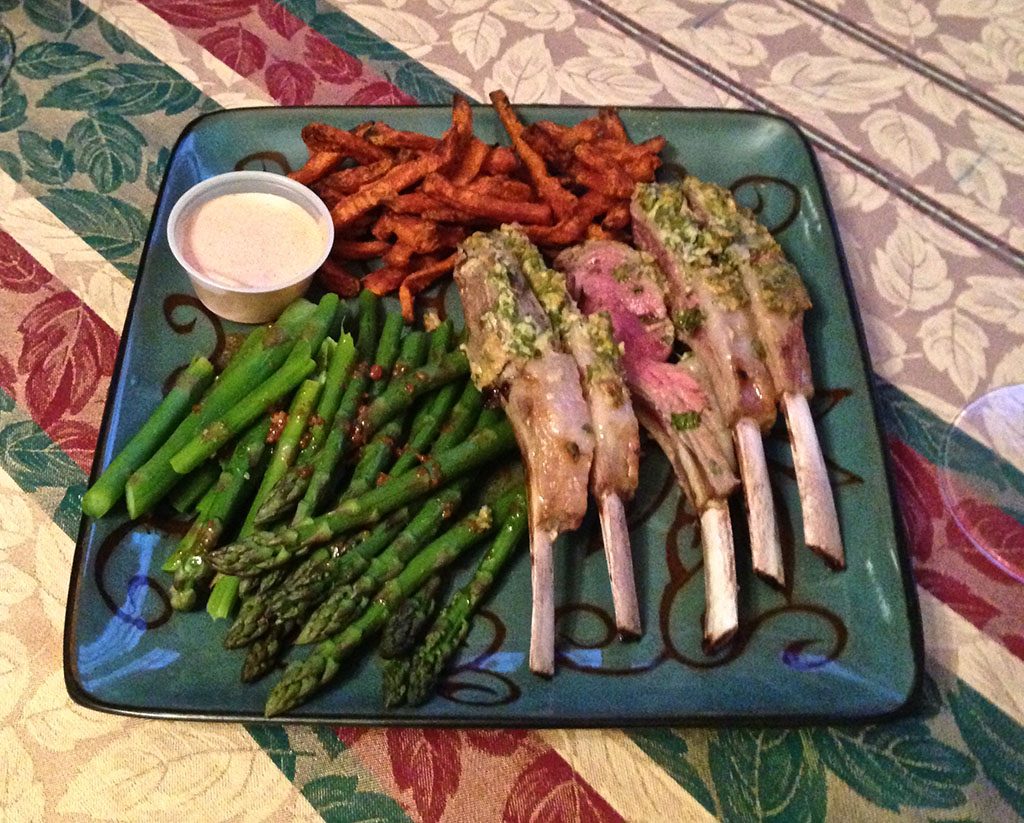 An eight boned rack of lamb
½ C. finely grated Asiago cheese
½ C. breadcrumbs
¾ tsp. finely chopped fresh rosemary
1 ½ Tbsp. chopped parsley
½ tsp. lemon zest
¼ tsp. salt
1/8 tsp. black pepper
1 ¾ Tbsp. olive oil
¼ C. Dijon mustard
Preheat oven to 475ºF. Wash with water and pat dry the rack of lamb.
Combine Asiago, breadcrumbs, rosemary, parsley, lemon zest, salt, and black pepper. When mixed thoroughly, add olive oil, little by little to moisten mixture, then add Dijon mustard.
Lay rack on a baking sheet and pat mixture all over the top and back of the meat area, making sure mixture covers a little of the bone at the bottom of the chop area.
Bake for 20 minutes, or until a meat thermometer measures, 130ºF.
Serves four – two chops each.